Broadcasting live from Columbia and Hastings in the heart of the vibrant Vancouver East Side!
Since today is International Women's Day, it was only right that the theme for tonight's Big M/TwoFace Al beat battle involved female MCs. There are way too many choices available for us to narrow it down to one track each, we know. Queen Latifah, MC Lyte, Missy Elliot, Jean Grae, Rah Digga, Lauryn Hill, Lady Of Rage, Heather B, and the list continues. We each picked a track anyway though, for the sake of the sacred bit. The Big M selection was "Da B Side" by Da Brat (f/ Notorious BIG & Jermaine Dupri), while TwoFace Al chose Jean Grae's "Don't Rush Me". Both solid picks in our opinions, but don't fret because we got into an all-female MC set later in the show.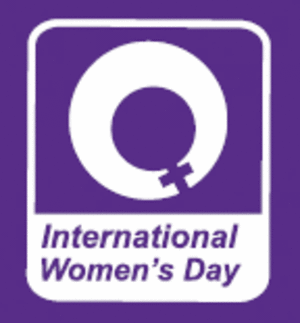 We also posted some of our other favourites on the
URP Facebook Fanpage
. Let us know what you think!
Medinah Starr, Tara Chase, Lil Kim, Apani B Fly, Foxy Brown and many other talented women found their way into the mix tonight, with some Nas, Stalley, Wiz Khalifa, Joell Ortiz and more sprinkled in for good measure. Don't hesitate to download this one, you won't be disappointed! Also check out
www.URPRadio.Podomatic.com
to catch up on past shows, which we've been quite diligent in uploading.